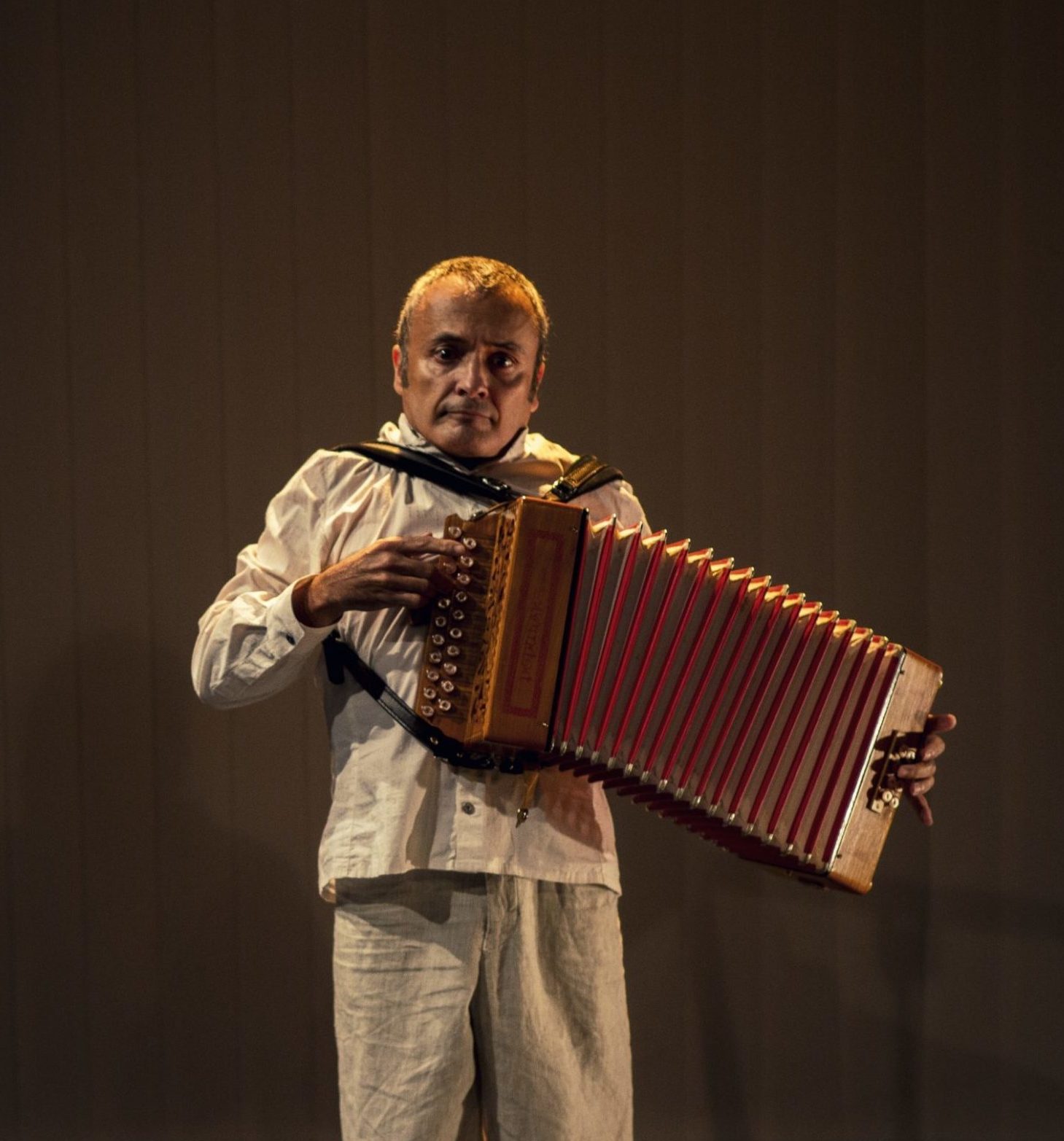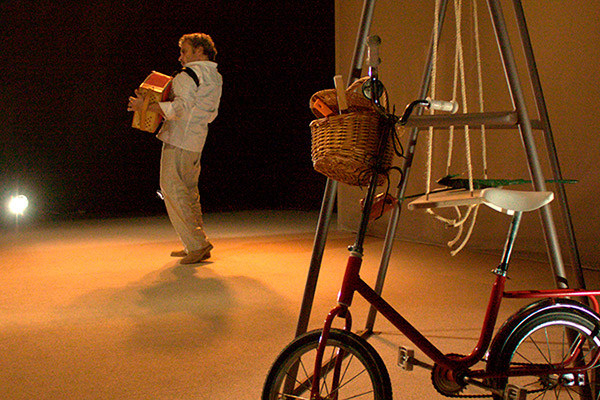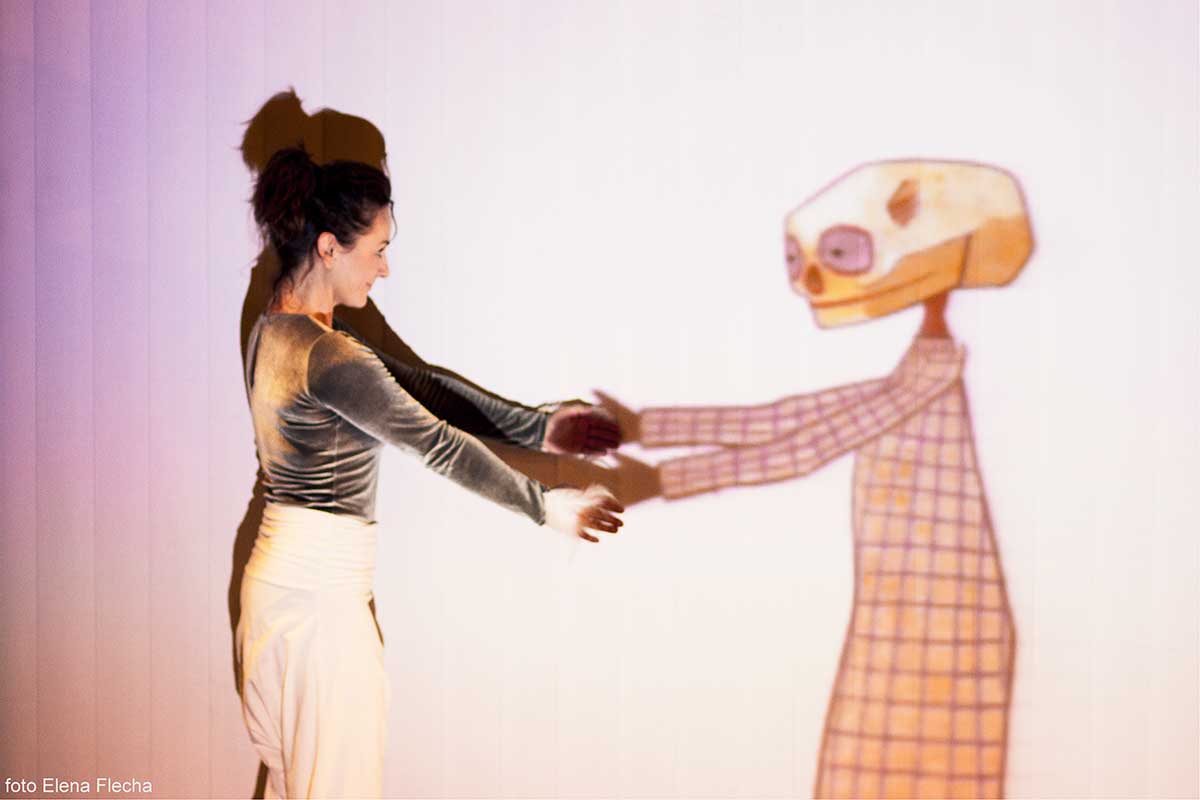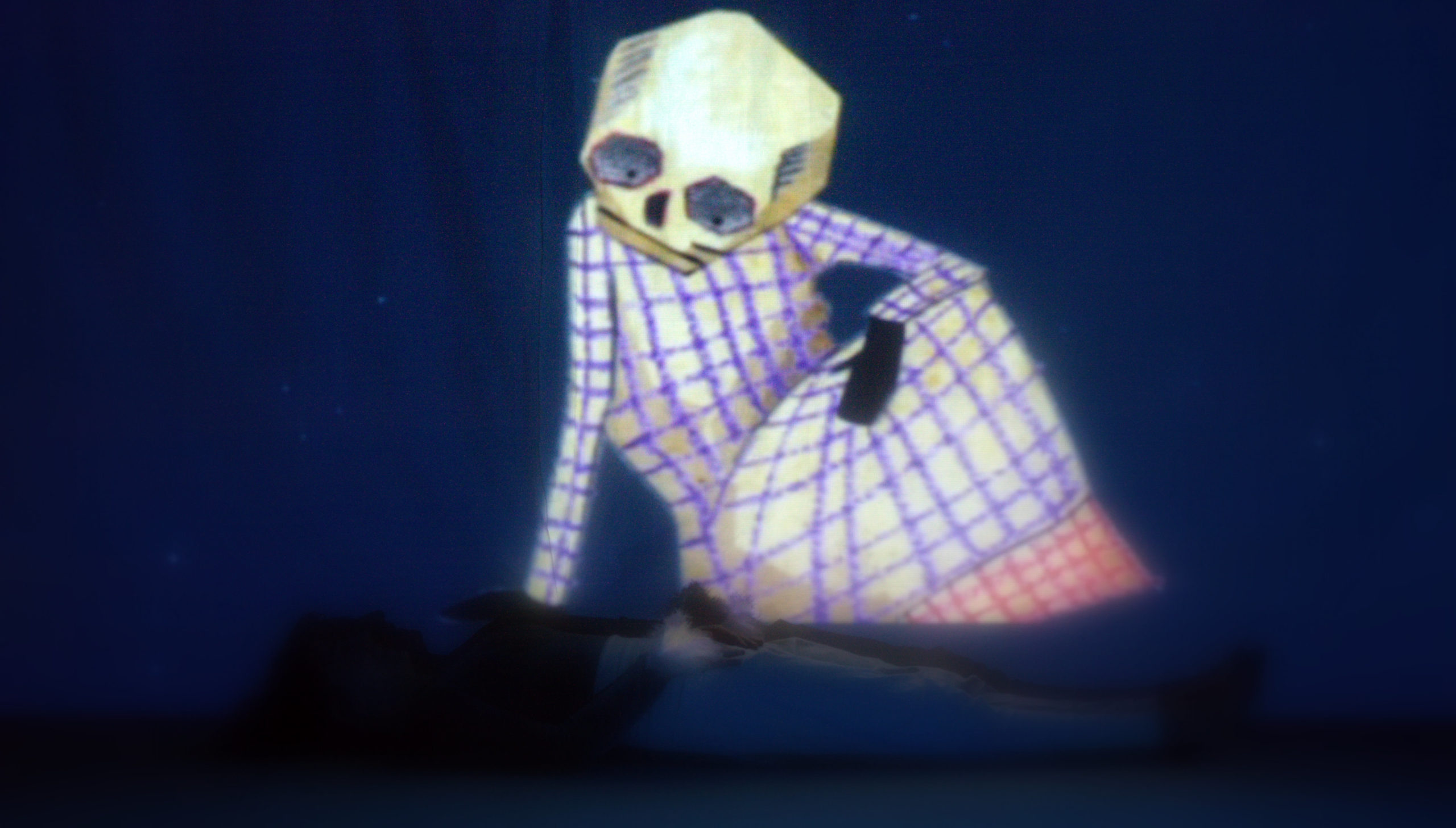 A work based on the tale of Duck, Death and the Tulip, by Wolf Erlbruch
For a while now, Duck had a feeling… Who are you?, What are you up to, creeping along behind me?, And she replied: I'm glad you finally noticed me.
Duck was scared stiff. And who could blame her?
Our character is a companion, silent and light as a feather, always present even though we can't perceive it.
The conception of this show is based on the moment in which a child wonders about death for the first time. Naively, and so naturally. Mothers and fathers know it, but they hardly ever have a simple and convincing answer.
Dirección y creación Mónica Glez Megolla
Intérpretes Alberto Sebastián y Mónica Glez Megolla
Colaboración movimiento escénico Patricia Torrero
Creación vídeo Burbuja Films
Escenografía Alberto Arce, Peroni
Vestuario Rollerdanz, Ygriega
Iluminación Félix Garma
Diseño Gráfico duotono.es
Fotos Manuel Serrano, Elena Flecha
Creado en residencia Fundación Santander Creativa, Palacio de Festivales de Santander
Producción de Quasar en colaboración con la Consejería de Cultura de Cantabria
Apoyo en gira: INAEM, Consejería de Cultura de Cantabria
Pocos niños tienen la suerte de que la primera vez que se encuentran con la muerte, esta les hable amorosamente de la vida.

Un columpio, un acordeón, una bicicleta… son los objetos entre los que Mónica compone el personaje de un pato de movimientos torpemente armoniosos y aleteos delicados, que alcanzan en un "solo de pato" una calidad interpretativa, ante la que la muerte solo puede rendirse
Fernando Llorente, el diario Montañés